Copyright © 2017
Providence Theological Institute.
All rights reserved.

- Hebrews 1:1-2 -
"Long ago, at many times and in many ways, God spoke to our fathers by the prophets, 2but in these last days He has spoken to us by His Son, whom He appointed the Heir of all things, through whom also He created the world." (ESV)
- Colossians 1:16, 18 -
"...all things were created through Him and for Him. 17And He is before all things, and in Him all things hold together. 18And He is the head of the body, the church. He is the beginning, the firstborn from the dead, that in everything He might be preeminent." (ESV)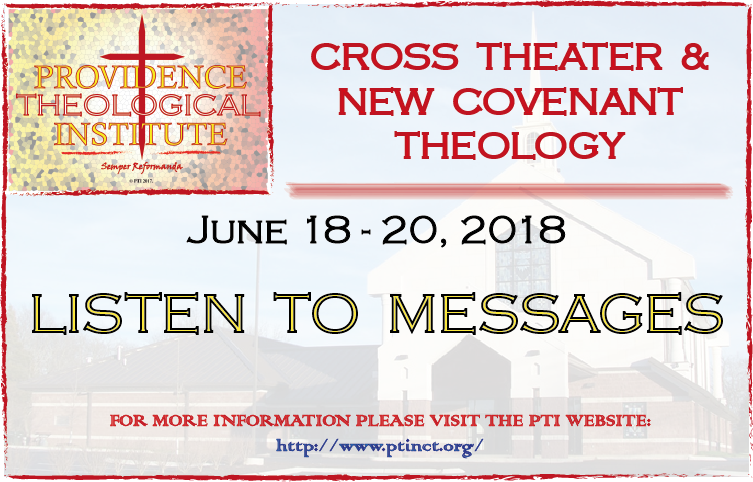 LISTEN TO MESSAGES FROM THE 2018 PTI CONFERENCE
ON NEW COVENANT THEOLOGY & CROSS THEATRE


Pastor Gary George preaching the Gospel in West Palm Beach, Florida.



Dr. Tony Costa & Pastor Sule on Easter.
NEW COVENANT THEOLOGY (NCT) COMPARISON CHARTS
How NCT differs from Covenant Theology & Dispensational Theology